Offer services without learning a new skillset, take control of your time and focus your efforts on vital areas of your business.
Leveraging a qualified teams of experts with the necessary systems in place to ensure consistent, high-quality fulfillment for your customers is a capability of a truly high-level Agency Owner.
This program gives you the step-by-step process for leveraging experts within your business.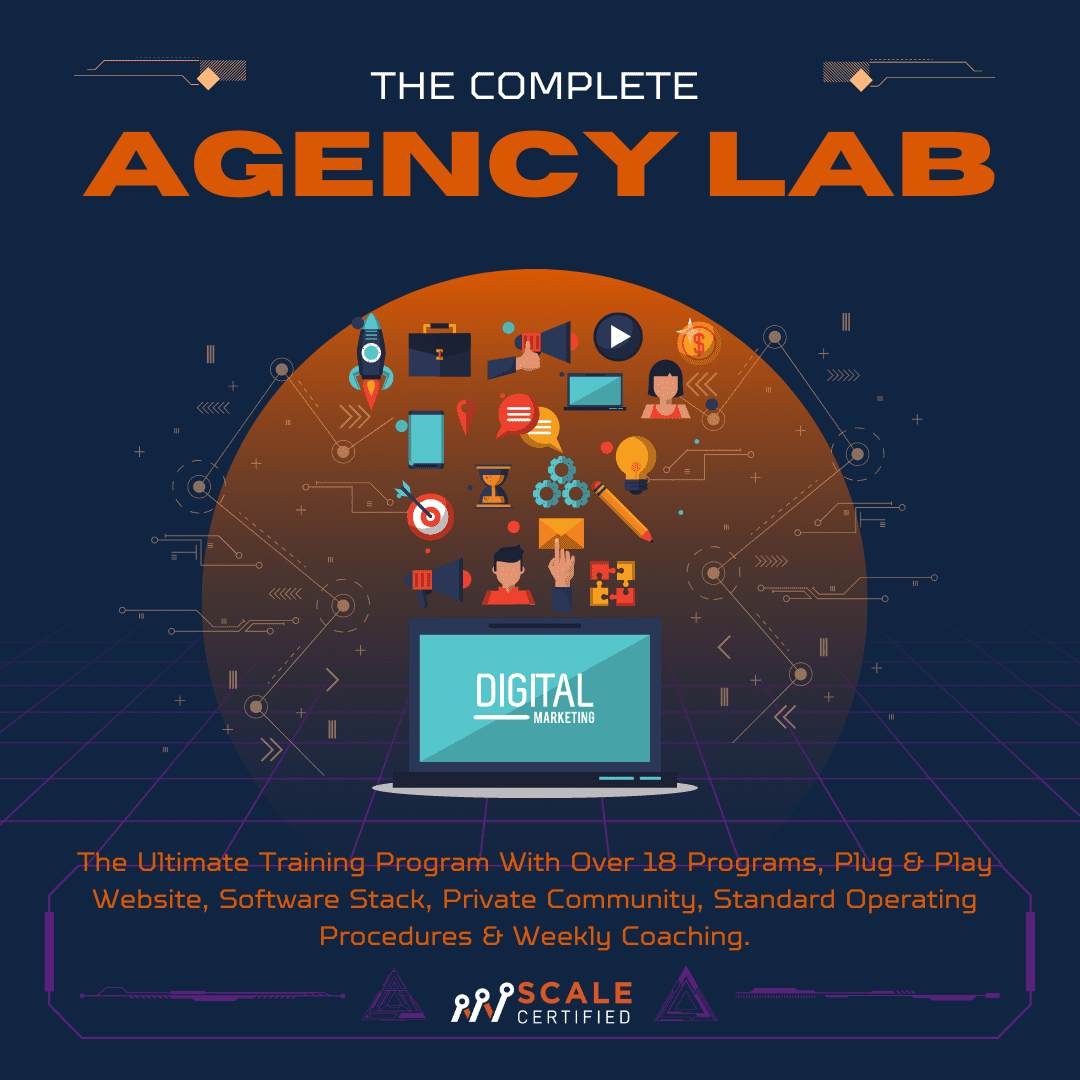 You can access Core Agency Logistics AND 16 other in-depth Agency programs for a fraction of the price by joining the Agency Lab membership.
For $97/ month, you can access our most value-packed offer ever.
Learn the step-by-step method we used to build a high 6-figure Agency WITHOUT investing $7,500 in a silver-bullet Coaching program.
Our Memberships
Scale Certified is designed to give our customers high-ticket value for low-ticket prices.
We have two Core memberships to support Agency Owners as they build and scale their businesses.
The Core Agency Logistics program is included within our "The Agency Lab" membership.



Check your inbox to confirm your subscription