Imagine having a powerhouse of an Acquisition System that seeks to acquire buyer leads at a breakeven through Paid Ads.
Imagine automatically identifying Buyer leads and sifting out all of the time wasters. Having the opportunity to nurture these high-quality buyer leads as part of your internal audience.
Imagine getting on Sales Calls with warm leads, who are familiar with what you do.
This program outlines exactly how to do that. We walk you through how to setup our powerhouse of a Client Acquisition System - the Ladder Funnel.
Going in-depth on key concepts introduced in the Agency Lab, we outline how to build a Ladder Funnel and use it within your own business.
This is the exact system we have been using for the past 3 years to rapidly bring in high quality, new Clients every single month.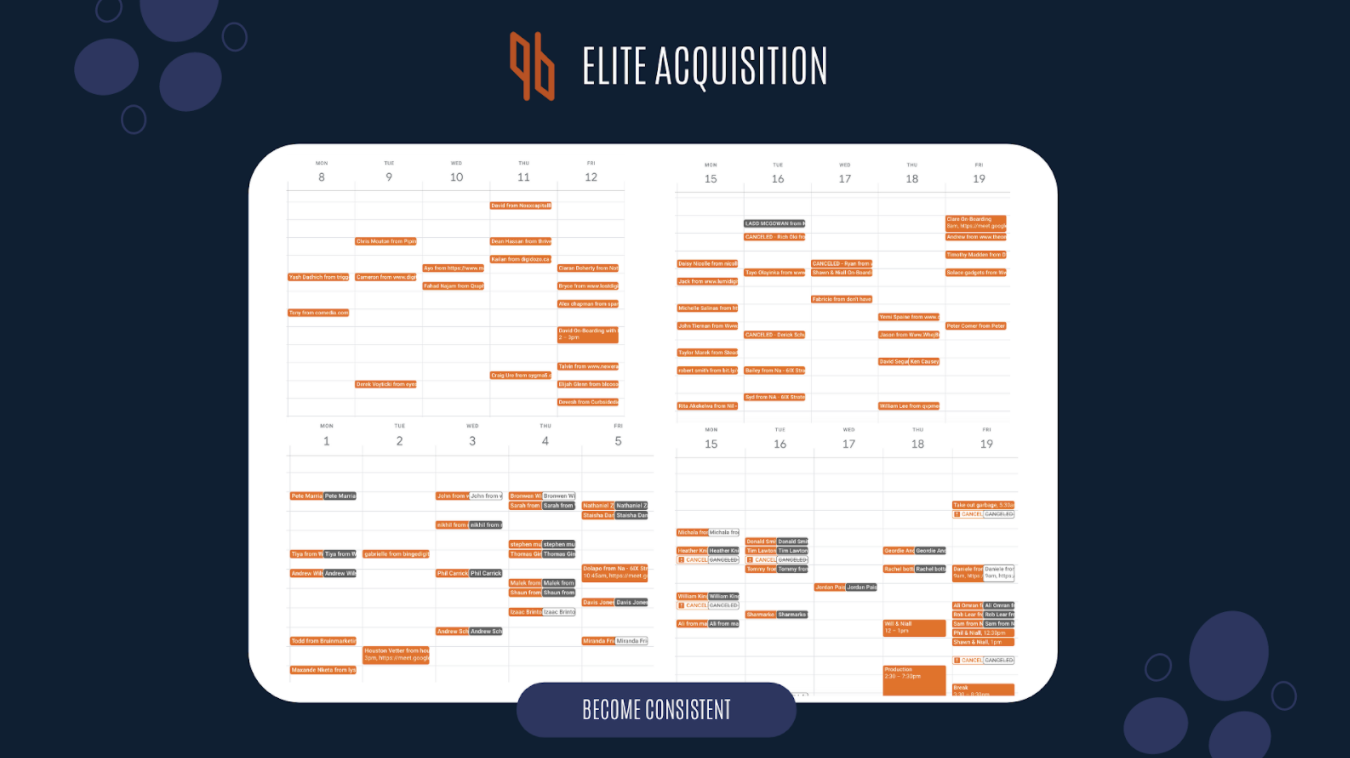 You will receive access to the entire Elite Acquisition system finally giving you the power to actually leverage Paid Ad platforms for your own business using this very specific process.
The exact process that packs our Calendar month after month, booking 20 Sales Calls per week.
Check your inbox to confirm your subscription