Funnels serve an incredibly important function and can be far more effective than a standalone website. They truly solve a problem in the market.
An effective Sales Funnel can be used to directly generate and qualify leads. They convert far better than a website does and, if used correctly, can be an incredibly powerful Lead Generation or product sales vehicle.
Sales Funnels need to follow quite a specific pattern in order to convert, they require a level of expertise that a Business Owner likely doesn't have. This opens up opportunity for you.
A Funnel Agency can build funnels for businesses and command significant revenue. Not only that, there are numerous upsell opportunities available for you as an Agency.
This is an incredible business model that we have generated a significant amount of revenue ourselves through.

Available in days

days after you enroll

Funnel Building Agency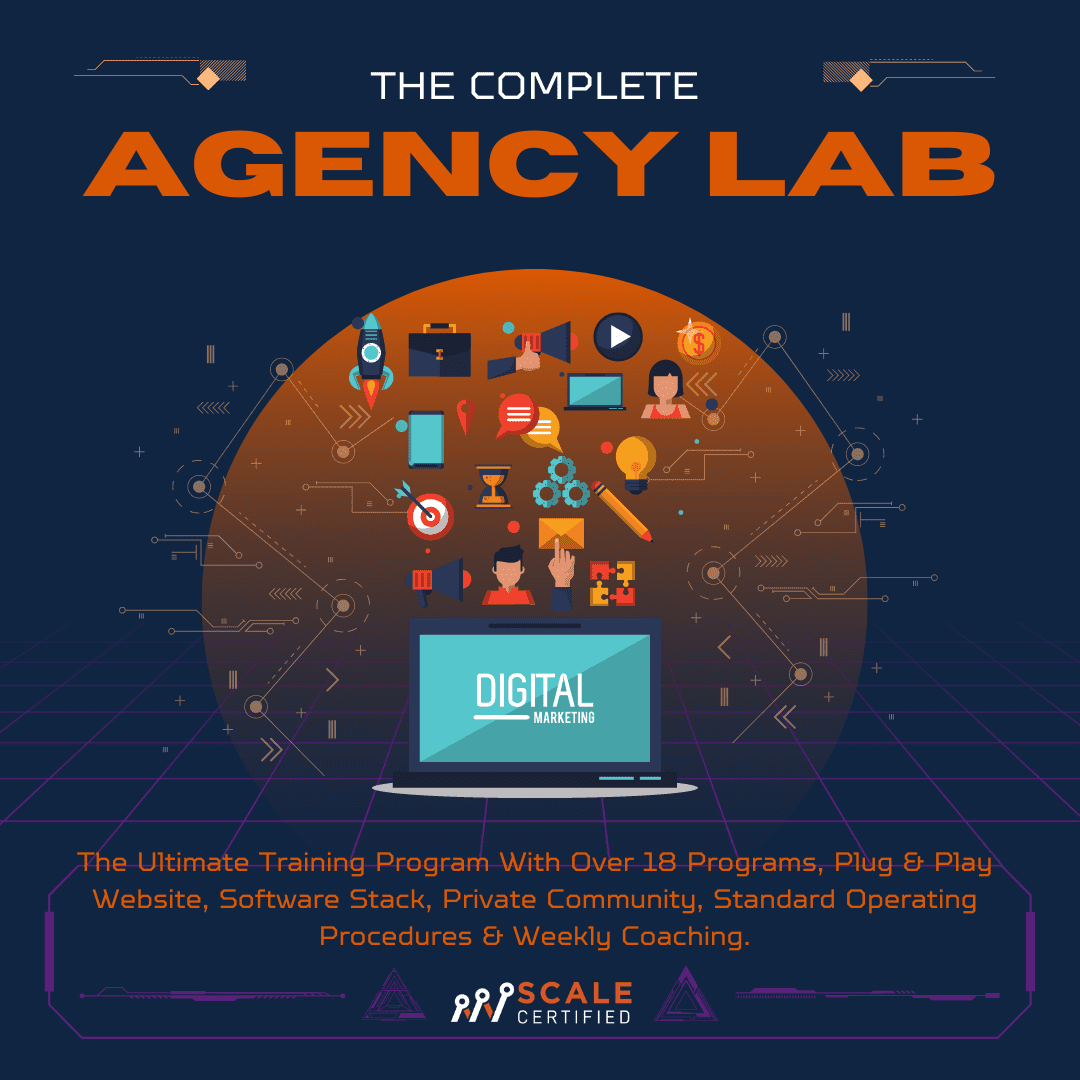 Not sold yet?

You can access the Funnel Agency program AND 16 other in-depth Agency programs for a fraction of the price by joining the Agency Lab membership.
For $97/ month, you can access our most value-packed offer ever.
Learn the step-by-step method we used to build a high 6-figure Agency WITHOUT investing $7,500 in a silver-bullet Coaching program.
Our Memberships
Scale Certified is designed to give our customers high-ticket value for low-ticket prices.
We have two Core memberships to support Agency Owners as they build and scale their businesses.
Check your inbox to confirm your subscription