Follow-up Agencies solve a huge problem in the marketplace.
If the business is giving up on leads that don't immediately convert, they are leaving a huge amount of revenue on the table. Having an effective follow-up system means that the business can maximize the value of their Lead Generation methods and convert far more than they may have without a strong follow-up system.
If you can walk into a business and put effective follow-up systems in place, you can naturally make them a lot of money. This makes the Follow-Up Agency business model an incredibly effective and lucrative offer.
It is also the perfect business model to further upsell and cross-sell customers to maximize your Customer Lifetime Value.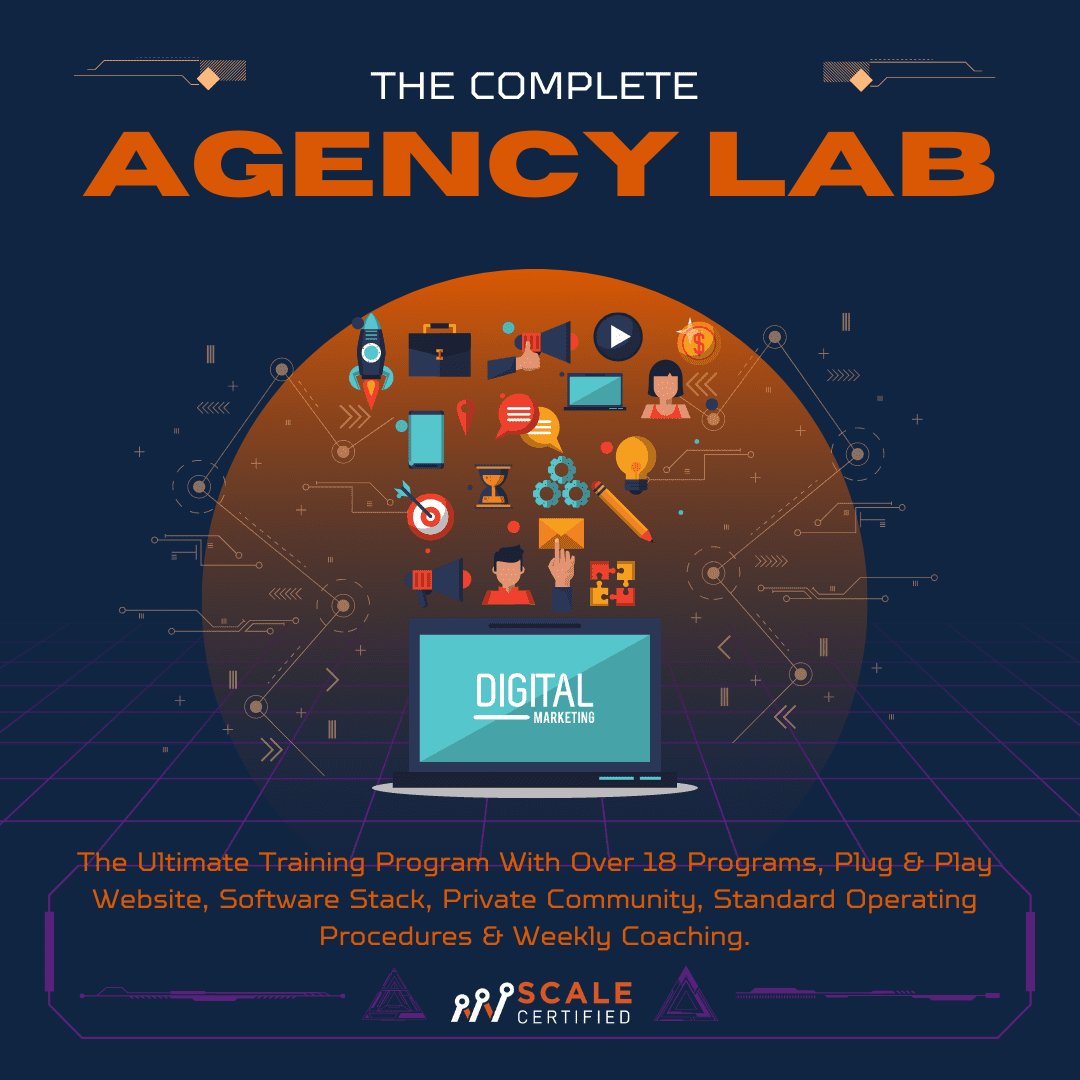 You can access the Follow Up Agency program AND 16 other in-depth Agency programs for a fraction of the price by joining the Agency Lab membership.
For $97/ month, you can access our most value-packed offer ever.
Learn the step-by-step method we used to build a high 6-figure Agency WITHOUT investing $7,500 in a silver-bullet Coaching program.
Our Memberships
Scale Certified is designed to give our customers high-ticket value for low-ticket prices.
We have two Core memberships to support Agency Owners as they build and scale their businesses.
Check your inbox to confirm your subscription