The most successful offer we have ever launched.
We might be crazy giving you access to this information but we never want to hold back. This is quite literally the most successful offer we have ever launched and the offer that helped us reach our first six-figure month.
That's right, this offer generated six-figures in just a single month.
It's incredibly powerful and lucrative, and we give you a complete walkthrough of how we offer, fulfill and generate leads for it.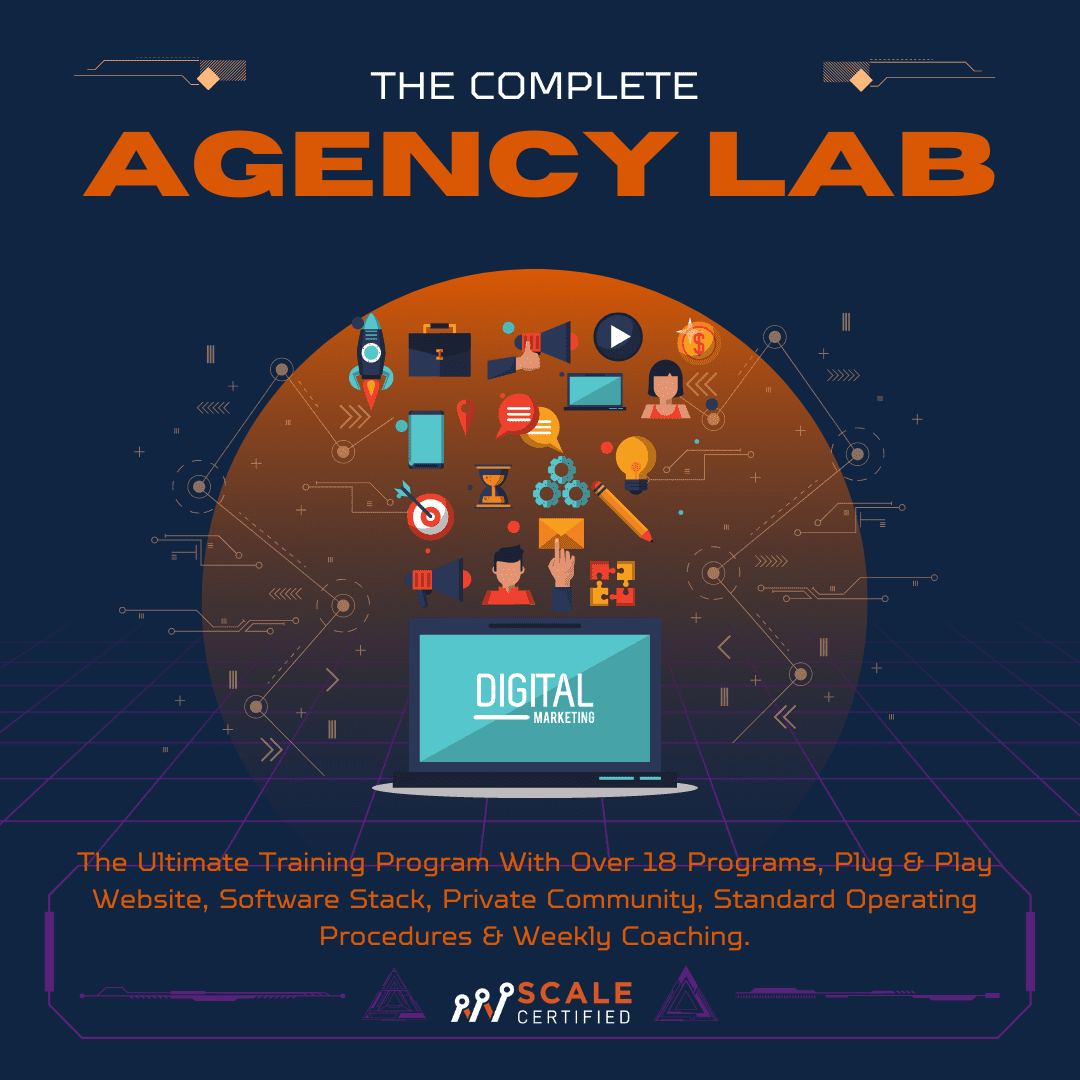 You can access the Sales Machine AND 17 other in-depth Agency programs for a fraction of the price by joining the Agency Lab membership.
For $97/month, you can access our most value-packed offer ever.
Learn the step-by-step method we used to build a high 6-figure Agency without investing $7,500 in a silver-bullet Coaching program.
Our Memberships
Scale Certified is designed to give our customers high-ticket value for low-ticket prices.
We have two Core memberships to support Agency Owners as they build and scale their businesses.

Check your inbox to confirm your subscription