Within the Agency Kit, we give you in-depth breakdowns on the most lucrative Agency Models, from Local Business all the way to a Software-As-A-Service Agency.
We also walk you through the ultimate Direct Email Lead Generation strategy utilizing a hyper-personalization system. You'll learn how to leverage Low-Cast, Viral LinkedIn Lead Generation to bring in your next Client and even the secrets of the Ladder Funnel for Paid Advertising.
All of these are included in the Agency Kit workshops.
If you're looking to gain an understanding of the different business models you can pursue as an Agency and how to leverage, effective, low-cost Lead Generation methods to bring new customers through the door, this is the perfect value-packed offer for you.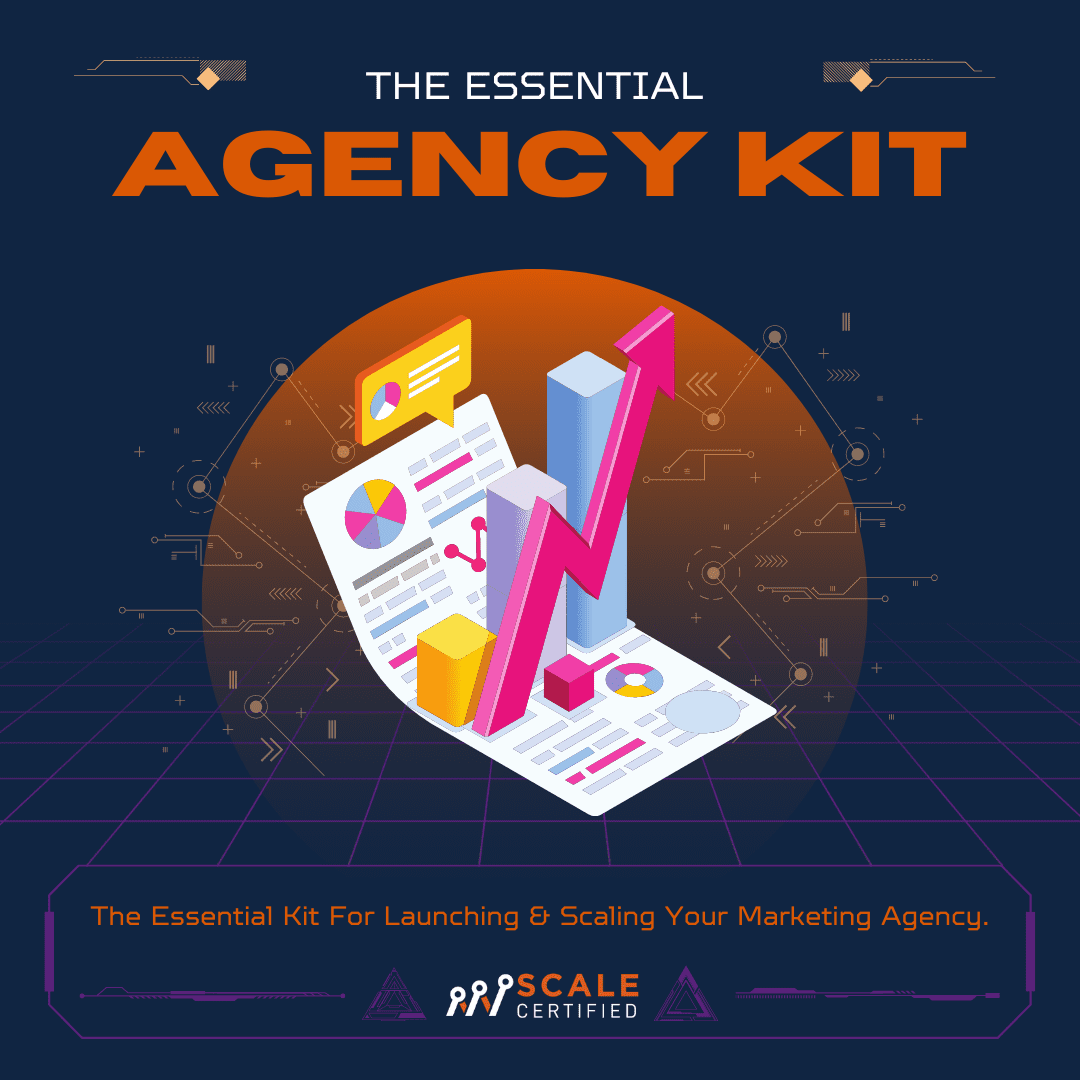 You can access all of the Agency Kit workshops AND the step-by-step process for building and scaling your Agency to $10k MRR and beyond for only $14/ month.
As a BONUS, we even include our Sales Masterclass so you can learn how to build rapport, nurture and ultimately, close incoming leads on Sales Calls.
This is an absolutely value-packed offer for only $14/ month.
Seriously, we aren't aware of anything else in the market that gives you this much content and value for the price. For less than a Starbucks coffee a week, you can learn how to grow and scale your Agency.


This offer is a complete no-brainer at only $14/ month.

Our Memberships
Scale Certified is designed to give our customers high-ticket value for low-ticket prices.
We have two Core memberships to support Agency Owners as they build and scale their businesses.
Check your inbox to confirm your subscription