One of the biggest challenges with launching Paid Ads campaigns is that you have to trust that the money will come back. The Ads could be running all weekend and you find yourself scrambling to close prospects on Mondays, just to break even.
This is where the Ladder Funnel comes in.
The Ladder Funnel seeks to acquire new leads at a breakeven before they even come on the Sales Call for your high-ticket offer.
It is also incredibly effective because it identifies buyer-leads. Leads that are willing to invest to solve their problems.
This program walks you through how to build and launch your own Ladder Funnel, seeking to make Paid Advertising more accessible for your business.
Ladder Funnel Lead Generation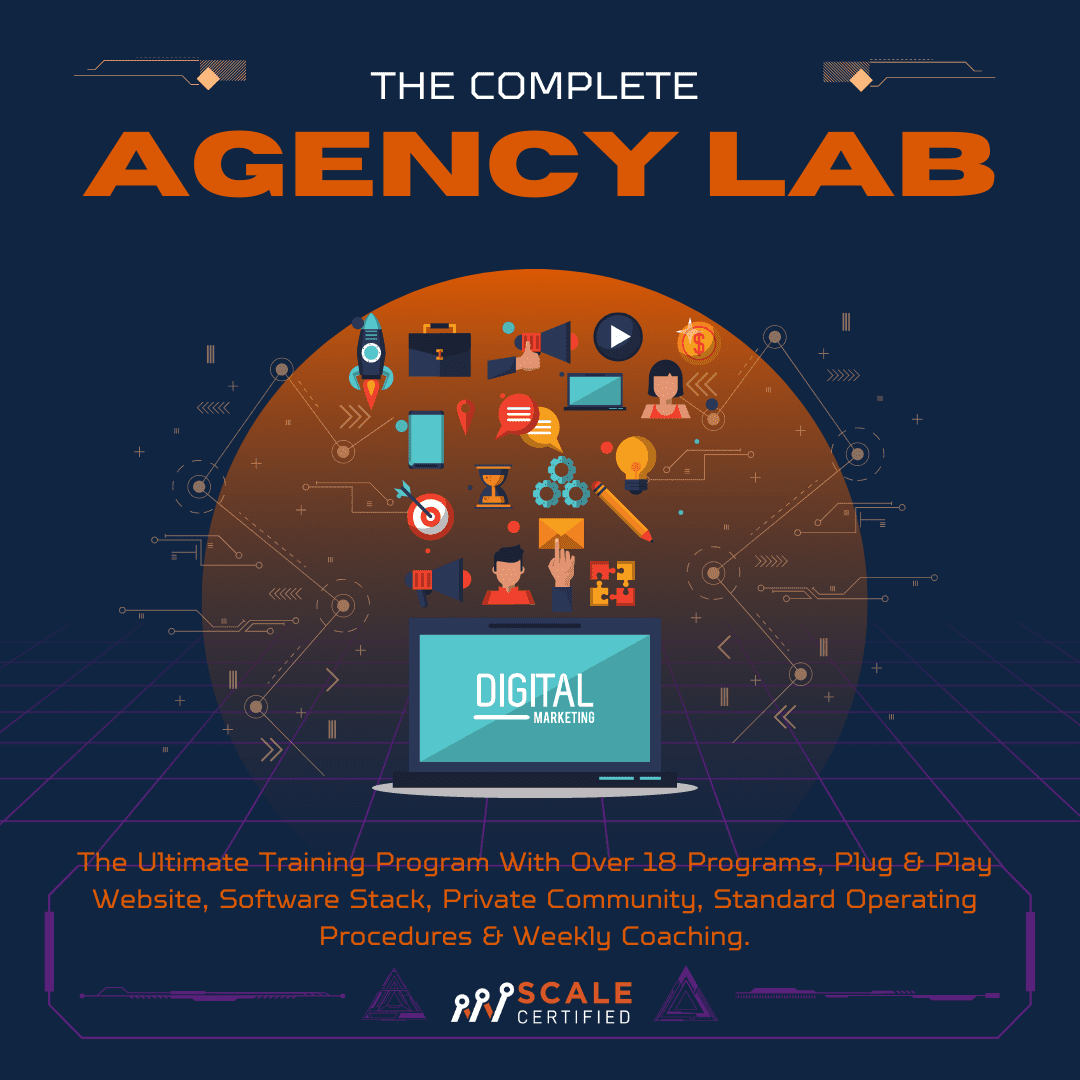 You can access Ladder Funnel Lead Generation AND 16 other in-depth Agency programs for a fraction of the price by joining the Agency Lab membership.
For $97/ month, you can access our most value-packed offer ever.
Learn the step-by-step method we used to build a high 6-figure Agency WITHOUT investing $7,500 in a silver-bullet Coaching program.
Our Memberships
Scale Certified is designed to give our customers high-ticket value for low-ticket prices.
We have two Core memberships to support Agency Owners as they build and scale their businesses.
Check your inbox to confirm your subscription